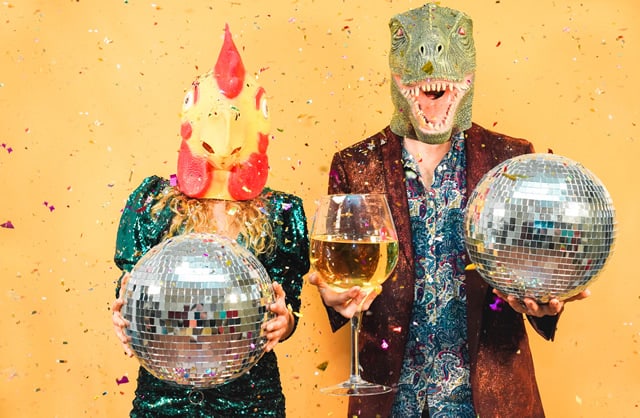 Every New Year's Eve party has a few essential ingredients: the countdown to the New Year, sharing a kiss at midnight, and at least a couple of verses of Auld Lang Syne (if you can remember the lyrics!). Not to mention, great music, some drinks, and a good spread of food to soak up the alcohol.
But beyond all that, the sky's the limit when it comes to dreaming up NYE party ideas. You can go as bold as you like for this annual celebration. After all, even people who don't tend to go 'out out' too often will make a special effort to go all out when it comes to ringing in the New Year. 
So, as we prepare to say goodbye to 2021, and welcome 2022, what kinds of ideas and themes should you consider for your New Year's party? Keep reading to find out our NYE top tips!
Throwing a New Year's Eve Party: The Logistics
House parties rule for New Year's Eve. Deciding to celebrate 2022 at home allows you to avoid long queues, expensive entrance fees, and freezing out in the cold while you wait for a cab. But, since the whole point of celebrating the New Year revolves around the run-up to midnight, there are certain party logistics that you'll have to consider:
What Time Should a New Year's Eve Party Start?
You'll want to start the party early enough to have some fun before you have to think about watching the clock and scoping the room for a potential midnight kiss. But beginning the festivities too early can mean that you're all too tired or too tipsy to ring in the New Year in style. With this in mind, between 8 pm and 9 pm is usually a good time to kick things off.
What Food Should You Serve at New Year's?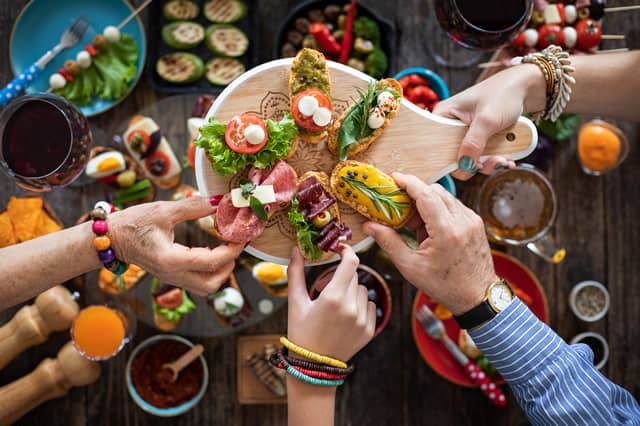 The best NYE party ideas tend to be more fun and frivolous – think karaoke and crisps rather than chill-out music and canapes. As such, don't feel like you have to cook up batches of amazing food for your guests. They'll have likely eaten dinner beforehand so a few nibbles will be more than enough to keep them from getting hungry as you party into the wee hours. 
Our advice is to stick to finger foods like mini sandwiches, sausage rolls, potato croquettes, and mini quiches. And you can't go wrong with a few bowls of crisps, peanuts, and other snacks. Do remember to ask your guests about any allergies or dietary preferences though. This way, you can be sure that there's something for everyone. 
Should You Choose a New Year's Eve Party Theme?
Choosing a theme to celebrate New Year's Eve isn't essential. But, most people agree that it makes for a more memorable party if you have some kind of cohesive plan for decorations, costumes, music, and the like.
Of course, themes don't have to be complicated or require your guests to wear fancy dress if you don't think they'd be up for the idea. Instead, you can choose something simple like a colour or a decade and go from there. Then, it's up to you how extreme or subtle you keep things. But most of the time, once you start planning a themed party, it's too much fun to show restraint!
Fun New Year's Eve Party Ideas to Ring In 2022
Need some inspiration for your upcoming New Year's Eve party? Here are some fun themes and suggestions to help you see out 2021 with a bang:
1. Head Back to the Roaring '20s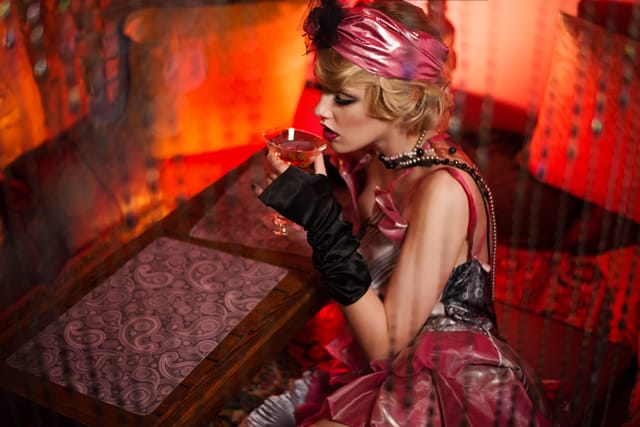 What better way to celebrate 2022 than by partying like it's 1922?! Take inspiration from The Great Gatsby and let the cocktails flow while your guests dance the charleston in your living room. Your girlfriends will love the chance to dress up in drop-waisted dresses and strings of pearls, while the boys can dress up in Peaky Blinders-style sharp suits.  
To set the scene, decorate your home in black and gold balloons and hang an art deco-style New Year's 2022 banner. Mini sandwiches, charcuterie boards, prawn cocktails, gin, champagne, and absinthe are all perfect foods and drinks for a '20s-themed party. 
And when it comes to the music, if original 1920s songs aren't for you, why not kick things off with The Great Gatsby soundtrack? Then later, you can see if anyone wants to take the mic to sing some retro classics on karaoke. 
2. Set Up a Battle of the Mixologists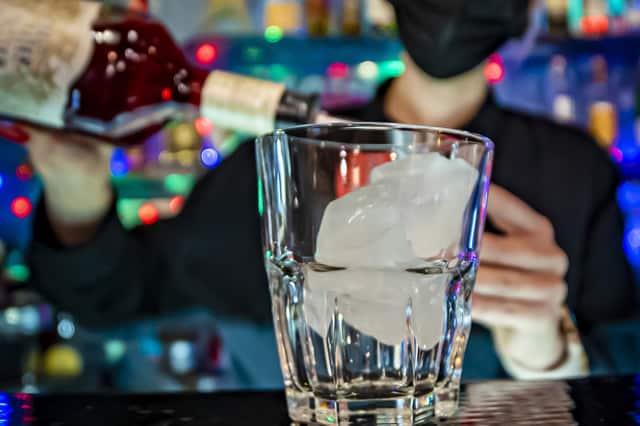 If your budget won't cover hiring a mixologist, another option is for everyone to try their hand at making cocktails to see who's the best mixologist among you! By encouraging a little friendly competition, you can avoid being the default server at your party. And, you'll all get to try a range of cocktails without splashing out on a professional. The standard might not be as high, but you're all sure to have a lot of fun shaking and stirring behind the bar!
Meanwhile, you could line up some tracks from the classic 1980s film, Cocktail for your guests to sing on karaoke! Elvis Presley's All Shook Up is bound to go down well, as is Robert Palmer's Addicted to Love.
3. Go for a Y2K Party Theme
As Generation Z continue to embrace trends from the millennium, it seems fitting to ring in 2022 with a Y2K-themed New Year's Eve party. Whether you were around to enjoy Y2K the first time or not, there's no denying that the years around the millennium were packed with key fashion trends, popular films and series, and of course, amazing music!
Invite your guests to come in their top outfits from back in the day or their favourite celebrity looks. Expect to see plenty of string vests, frosted eyeshadow, low-slung jeans, and belly tops. 
As for the entertainment, there'll be no shortage of killer karaoke tracks to sing and dance to from the late '90s and early 2000s. But, some great suggestions include Bootylicious by Destiny's Child, Ms Jackson by Outkast, and Can't Get You Out of My Head by Kylie Minogue. 
4. Keep Things Black and White
If you're looking for simple party themes that you can rustle up in a few days, this is the one for you.
Coming up with black and white food ideas might be too much of a stretch. But serving food on black and white plates and providing black and white napkins is good enough. You can also stick to your theme with musical choices such as Michael Jackson's Black or White, Back to Black by Amy Winehouse, and White Horse by Taylor Swift. And all your guests will have black and/or white clothing to wear to the party for a coordinated look.
5. Throw a Karaoke Party to Remember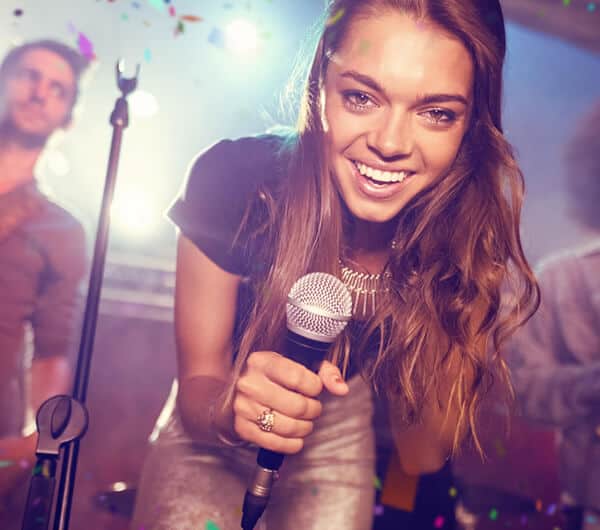 Renting premium karaoke equipment for you and your guests to enjoy will always make for a great party. But throwing a party dedicated to all things karaoke is a surefire way to take things up a notch for NYE. 
To kick off proceedings, get everyone to break the ice by singing either in groups or solo. Karaoke beginners can try easier songs like I'm Too Sexy by Right Said Fred or Wannabe by the Spice Girls. But karaoke veterans should show off their skills by imitating the superior singing skills of Mariah Carey, Celine Dion, Freddie Mercury, or Ed Sheeran. 
From there, you can start playing karaoke party games like Name That Tune or Musical Chairs. Another great New Year's party idea is Karaoke Roulette, where you choose a karaoke song at random and then select the person who'll sing it by picking names out of a hat. Or, you could even hold your own blind auditions in the style of The Voice to see who the best singer really is!
This party idea involves picking a letter and planning your party around it. While it's a great way to honour a birthday boy or girl by gettings guests to dress up as something beginning with the first letter of their name, it also works well for NYE parties.
A lot of the fun of letter parties is seeing the inventive ways that guests bring their own ideas to the party. For example, if you choose the letter R, you might come dressed as the footballer Ronaldo, serve raclette and rum, and only play rock and RnB music. But your guests might surprise you by coming dressed as anything from a radish to Rambo.
While trying to guess what people have come as is part of the entertainment, lining up songs like Rihanna's Don't Stop the Music and REM's Shiny Happy People on the karaoke machine will keep the party going.
7. Couple-Up in Fancy Dress
Bring your guests together long before their midnight kiss by inviting them to come as their favourite couples and pairs, both onscreen and in real life. From Bennifer and Brangelina to Rose and Jack in Titanic, this is the perfect party theme for all of your coupled-up friends.
Of course, you won't want to leave out any single friends at the same time. Encourage them to team up with another guest and come as anything from two of the Kardashian sisters to the Kray twins. 
Keep the couples theme going by serving popular food pairings such as mini portions of fish and chips, cheese and pineapple sticks, and ice cream with jelly. Then, once you've rung in the New Year with a bang, you might want to start winding down the party with some classic love songs on karaoke. You could even sing a duet with whoever you kissed at midnight!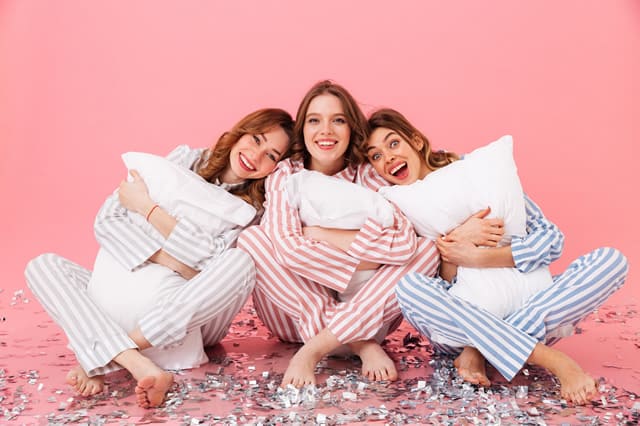 Stay cosy and comfy while having fun by hosting a pyjama party. Invite your guests to come in their favourite PJs and slippers and have them bring a pillow to fight with. That said, you'll want to ensure that the party is pumping enough to avoid you all falling asleep before midnight. So, save the facemasks and rom-coms until the early hours of the morning!
Instead, inject some life into proceedings with wine and prosecco, and plug in the karaoke machine for a Bridget Jones-style singalong in your pyjamas. Although, instead of warbling along to All By Myself, pick something a bit more upbeat, such as ultimate sleepover classics like Girls Just Wanna Have Fun and I Will Survive.
Pillow fights are only one of the many fun games you can bring to the party for NYE. Classic drinking games such as 21, I Have Never, and Fuzzy Duck are all great for getting you in the party mood as you prepare to see in the New Year. Although, once you're all feeling a little more lively, retro games like Musical Chairs and Musical Statues are perfect for getting you up and moving. You could even combine these ideas with karaoke by stopping when the singer stops, or having a shot every time someone sings a certain word. 
10. Pay Homage to Pop Princesses and Princes
There's no denying that a New Year's Eve party is incomplete without a good selection of classic pop songs. But if you're a true pop music stan, you might want to show your love for your favourite genre by throwing a party dedicated to all things pop.
If your guests are game, invite them to come as their favourite pop princes and princesses. From Madonna and Michael Jackson to Ariana Grande and Harry Styles, there's no shortage of inspiration for all ages. Keep things tongue-in-cheek by serving cake pops, popcorn, and lollipops as well as the usual party fare. As for the music, expect a full-on banging playlist filled with the likes of Britney Spears, Justin Timberlake, and plenty of poptastic girl groups and boy bands such as Spice Girls, Backstreet Boys, and Take That. 
Get Inspired By These New Year's Eve Party Ideas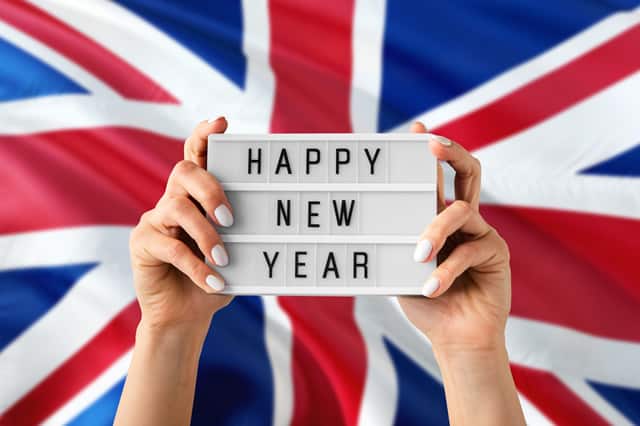 New Year's Eve has always been a night when everyone lets their hair down. But, after the last few years we've had, people are even more up for having a great time than ever before. And with these great New Years Eve party ideas to inspire you, there's no excuse for failing to celebrate 2022 in style!
Want to throw the NYE party to end all parties? Check out our range of karaoke machines to hire or feel free to contact us for more information!