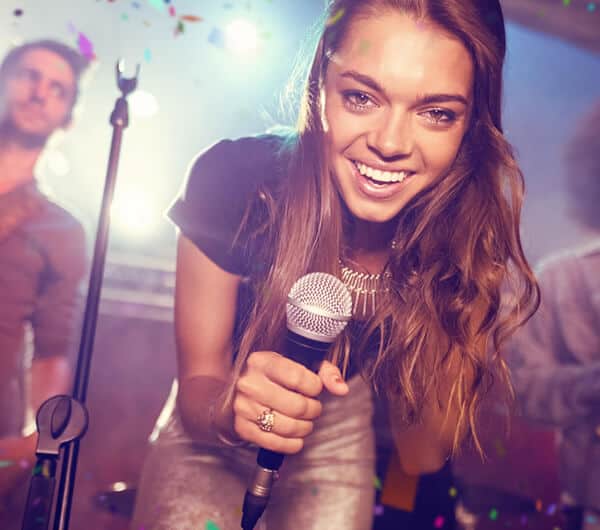 We provide a number of value added karaoke event and venue services in addition to karaoke party equipment hire.
Out team have worked in the event production industry for many year and their combined knowledge and experience will ensure we are best placed to advise and accommodate your requirements.
From arranging a site visit to scope out the location you are holding your event at all the way through to running the full production from concept to completion, we can do as little or as much as you require.
Below are some of the extensive services we offer. Our ideas and personal touch can make the difference between a good event and a forever memorable experience for all your guests.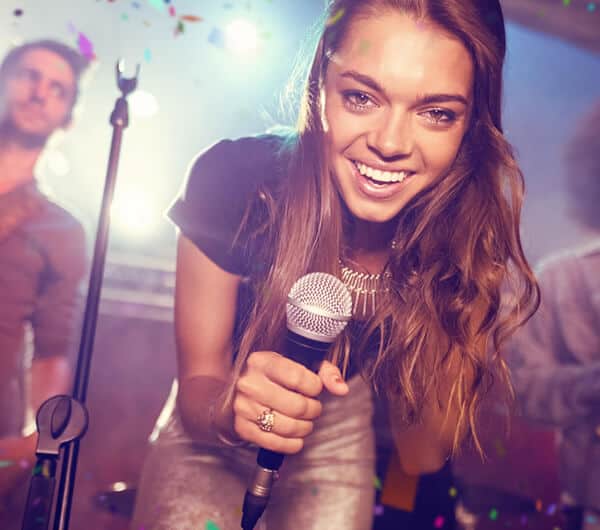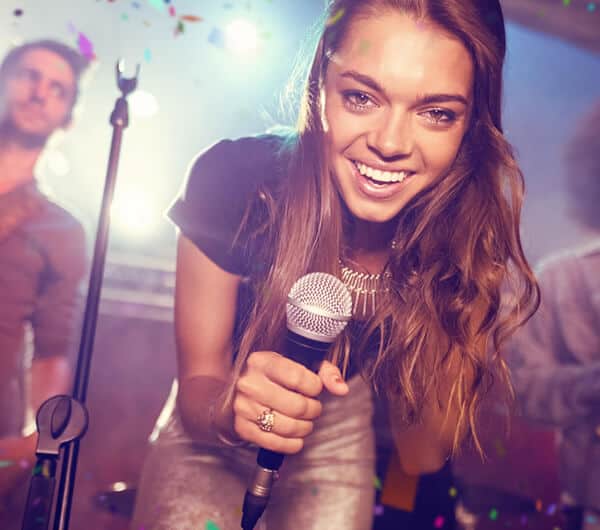 If you are thinking about opening a karaoke venue or wwe are best placed to both advise and assist with the project.
From the install of the IT infrastructure including networking, wifi, cloud services and cyber security, to the audio visual elements such as distribution we have a vast knowledge or real wold scenarios.
Our sister company has been providing cloud solutions for many years and was instrumental in the deployment of over 3000 mailboxes for a premium brand known the world over.
To make your karaoke event more personal we can provide a full custom branding service. From artwork on the kiosk stand to adverts or digital images on the lyric playback screens everything is full customisable.
Kiosk Stand Branding
(£100)
Our purple branding in the middle of the stand can be replaced with your image. This cost covers printing for one stand with your supplied artwork.
Lyric Screen Adverts
(£75)
In between the songs playing and during breaks, we can set the system to play adverts for you. These can be things like promoting your next event or product.
Lyric Screen Branding
(£50)
The wallpaper of all the lyric screens can be set with your HD/4K image re is an option to rent a bike for 1 week and learn the all corners of the city.
Photo Booth Branding
(£50)
Our portable photo booths output is customisable with text and images which is great for corporate and weddings as a keep sake.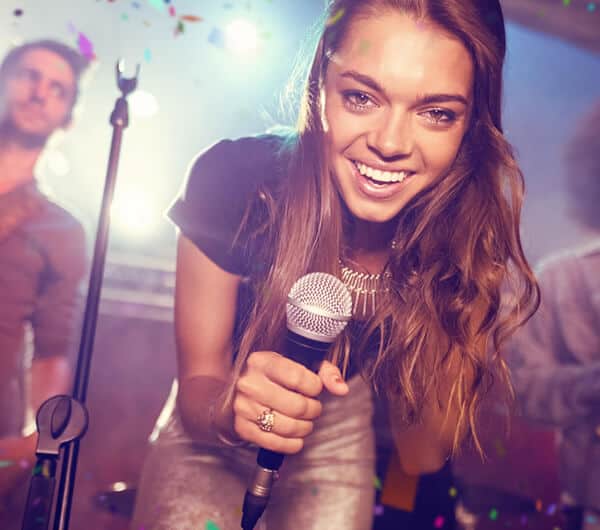 When you need regular access to karaoke equipment for your home, venue or production company we are able to offer very favorable leasing contracts.
We understand that sometimes upfront investment can put a strain on your bottom line so we are now able to offer the opportunity for you to keep hold of the equipment and pay a set monthly fee.
A number of clients have systems in their houses as this is the best way to make sure they have a system on hand whenever the family want to play safe in the knowledge that London Karaoke Hire are providing full support should they need it.
Not sure what you need or have a question?
Pop your info below and we will get straight back to you with helpful advice about our karaoke event and venue services.