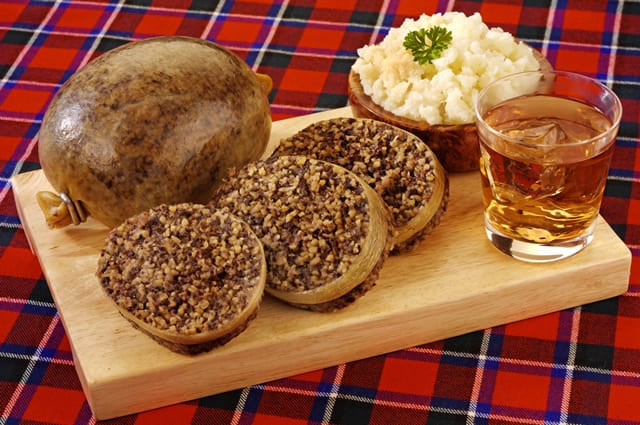 For those who don't know, Burns Night is a night filled with pomp and circumstance that celebrates great Scottish food, fun, and the poetry of Robert Burns. It is a holiday occurring every year that is dearly beloved in Scottish homes.
This year for 2021, Burns Night will be likely celebrated virtually due to the pandemic. Even though that may be the case, there is no reason that some parts of a traditional Burns Night cannot still be done.
Want to find the best karaoke songs for Burns Night? Read on to find which ones and learn about the history of the song Auld Lang Syne!
Who exactly was Robert Burns?
Born in 1759, Robert Burns is considered by many to be the National Poet of Scotland. He is most famously known for writing poems that have captured the imagination with craftsmanship, use of language, and writing about the human condition. He wrote about 550 poems in his lifetime before his untimely death in 1796.
Some of his most famous poems include "The Battle of Sherramuir", "A Red, Red Rose", "Address to a Haggis", and "Auld Lang Syne."
In his honour, the first Burns Night got celebrated in 1801 and has continued on to this day, being celebrated every 25 January.
Auld Lang Syne: History and Lyrics
Many people know Auld Lang Syne for its contemporary use as a song to sing on Hogmanay and New Year's. While Burns may not have originally intended Auld Lang Syne to be a part of that, it has stood the test of time.
It was penned by Burns in 1788 and set to a traditional folk song, which was sent to the Scots Musical Museum. It means "for old time's sake" and sung to remember old friendships and the years gone by.
Fun fact: the poem Burns wrote was not set together with music up until 1799 in a Scottish song compilation.
Over the years, many lyric variations have occurred, yet most people know a few verses of the iconic song. The singable version (and most common) is:
"Should old acquaintance be forgot,
And never brought to mind?
Should old acquaintance be forgot,
And old lang syne?
Chorus:
For auld lang syne, my dear,
For auld lang syne,
We'll take a cup of kindness yet,
For auld lang syne."
And surely you'll buy your pint cup!
and surely I'll buy mine!
And we'll take a cup o' kindness yet,
for auld lang syne.
Chorus
We two have run about the hills,
and picked the daisies fine;
But we've wandered many a weary foot,
since auld lang syne.
Chorus
We two have paddled in the stream,
from morning sun till dine;
But seas between us broad have roared
since auld lang syne.
Chorus
And there's a hand my trusty friend!
And give me a hand o' thine!
And we'll take a right good-will draught,
for auld lang syne.
Chorus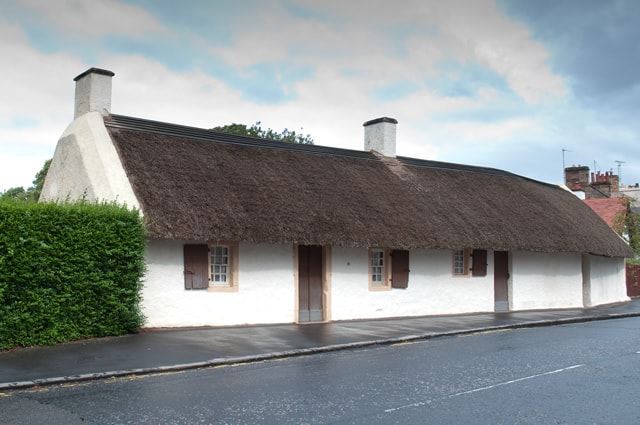 How to Host a Burns Supper for Burns Night
There is always a certain pattern that happens when a Burns Night event is held. You will find that routine listed below.
The host greets the guests
Selkirk Grace is recited
Everyone stands as bagpipes play and haggis is brought in
Host recites "Address to a Haggis"
Whisky toast is proposed
Main dinner course is served
Other courses, i.e. dessert, are served
Other speeches remembering Burns are given
Burns's songs and poetry are sung or recited
Vote of thanks is given
Everyone sings "Auld Lang Syne" and the night ends
While this is what a traditional Burns Night looks like, the routines and traditions can vary family by family. In any case, some of these traditions can still be done virtually. If you need ideas for how to host a party during COVID, check out this article.
Traditional Burns Night Food and Recipes
Here are some of the most common food and recipes you may find at a Burns Supper.
Because of Burns's poem about the Scottish dish, haggis takes a prominent role as the main star in a Burns Night feast. It is often served with a side of mashed neeps and tatties (swedes and potatoes).
minced sheep's heart, liver and lungs bound with onion, oatmeal, suet, stock, and a selection of spices. It is traditionally bound in the animal's stomach, although vegetarian versions of haggis are also common. The vegetarian version can contain ingredients like lentils, kidney beans, nuts, onions, mushrooms, and many others.
What is a better appropriate drink for a Scottish holiday than Scottish Whisky? This particular type of whisky is made using water and malted barley or grains. You can either drink it by itself, with a cocktail, or incorporate it into one of the dishes you are cooking.
Cullen Skink, for those who don't know, is a soup made from smoked haddock, leeks, shallots, white wine, and potatoes. It can be a perfect winter soup to indulge in, even when the New Year's holidays are over.
10 Karaoke Tracks for Burns Night
Another major component of Burns Night is the guests singing songs. Here are some Scottish karaoke songs that can be commonly found on Scottish song playlists. To make things easy we have curated a saved list of the most popular Scottish Burns Night songs on our karaoke systems.
Scots Wha' Ha'e — The Real McKenzies
Scotland the Brave — The Clyde Valley Stompers
Ay Fond Kiss — Fairground Attraction
A Red, Red Rose — Camera Obscura
Dignity — Deacon Blue
No More I Love You's — Annie Lennox
I'm Gonna Be (500 Miles) — The Proclaimers
Auld Lang Syne — traditional backing track
Northern Lights of Aberdeen — Robert Wilson
Caledonia — Frankie Miller
Whether they derived from Burn's poems or contemporary songs loved by Scots today, any song on this list will do.
Use These Karaoke Songs for Burns Night
Burns Night is a special night for celebrating poetry, Scottish food, and friendship. While Burns Night will look very different this year, singing these Scottish karaoke songs with friends or family virtually will make the event still feel special.
If you need a guide to good karaoke songs on karaoke systems, contact us today. We have plenty of karaoke equipment to make celebrating Burns Night amazing.