Want to know more about London Karaoke Hire? We have been providing karaoke solutions nationwide for over 12 years and our kit is seriously good.
When you need the best professional karaoke machines, there is no better place.
Our systems are built by hand in our warehouse. Drilling and milling the chassis, soldering and finally programming software to make sure our hardware runs without fault.
You will not find a CD in sight, a tatty beer stained paper song list or a KTV system from China full of illegally ripped files.
Just quality, professional, reliable systems at great value.
How many licensed high quality songs we have available to play.
How many categories our songs are grouped into.
How many different song languages are available.
How many clients have had an awesome karaoke event.
Why use our services? It's like that Monty Python sketch "What have the Romans ever done for us?".
We can reel off a list of things but thought it was easier to summarise the main points about London Karaoke Hire below.

This is sleek, stylish and the new way to DO Karaoke. Selecting songs at a touch of a button is what you need in 2019/2020. The fact it is updated and self updates with the latest songs. The tracks sound like the band are actually playing along with you!

London Karaoke Hire totally made hiring SO EASY!! Celebrating a friends 30th birthday, the karaoke machine was perfect and really simple to use. The team sent over my quote really quickly and Adam was a great help in making sure we had everything we needed.

Great equipment! I'm an audiophile and was very happy to see the kit turn up with a QSC sound system.

The smoke machine to blast pitchy guests with was a welcome addition to!

The equipment was absolutely brilliant, easy to use and excellent quality. Adam was really helpful in booking and Rory was brilliant at set up and take down. Best night ever 🙂
We could shout from the rooftops about our services, team and kit, but we prefer to let our clients do it for us.
After all who is best placed to let you know about the experience they had.
Our Google feedback is 5* and we are always happy to put you in touch with reference sites.
If you want to know anything more about London Karaoke Hire please get in touch with us here.
Below is a selection of the clients we work with for professional karaoke equipment hire and services. We have case studies for specific events and are more than happy to provide them should you wish to have a view.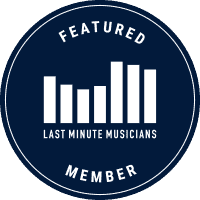 Ed Sheeran
Pride of Britain Awards
EastEnders
Karaoke In the Queen Vic Pub